Massey Ferguson Tractors for Sale in Tanzania
---
Model / Type: Massey Ferguson 375 4WD Horse Power: 75hp Transmission: Manual Engine: 4.41D No. of cylinders: 4 Gear Box: 8 forward, 2 reverse Brakes: Oil-immersed, multi-disc Maximum Lift Capacity: 2,145 kg Colour: Red Extras: Hydraulic Position Control, High P.T.O Power, Spring Suspension Seat,

Read more
Farm Tractors
Why Massey Ferguson Tractors ?
Ancient farming techniques have been replaced by modern mechanized farming in many countries of the world and Tanzania has not left behind in adopting modern days farming techniques. Mechanized farm tractors have replaced old days Ox-ploughing.
With the passage of time and as farmers kept on switching to modern ploughing and farming tetchiness, different companies came into play to facilitate farmers by manufacturing and marketing state-of-the-art farming equipment and gadgets, especially Farm Tractors.
In this competition, Massey Ferguson emerged out as one of the most demanding and popular brands in Farm Tractors, especially in Africa. Due to reliability, user friendliness, availability of spare parts and economical prices made Massey Ferguson very popular among Tanzanian Farmers.
Massey Ferguson Tractors can easily be used with almost all tractor implements which are popular and frequently used by Tanzanian Farmers. This factor makes Massey Ferguson tractors more popular.
These are the main factors which make Massey Ferguson tractors the most popular brand in Tanzania.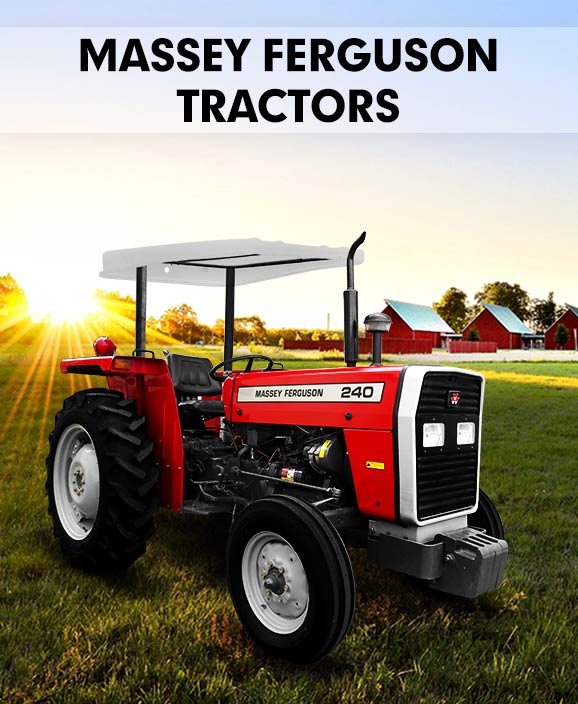 Tractor Implements
Tractor Implements
---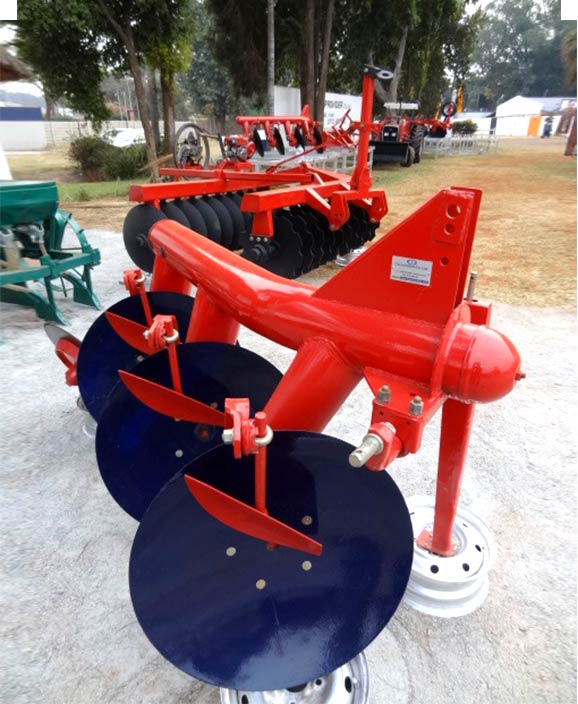 Modern Farming Gadgets
Tractor Implements
We have the best implements that can be attached to any Massey Ferguson tractors. These implements will assist you in carrying out various tasks around your farm, helping you save money and manual labour resources. These tasks be anything ranging from fodder cutting to ploughing, to transporting heavy load within the farming land. They can be done with minimal effort and human interaction. The implements will help you hone maximum yield in the lands of Tanzania.
As technology has advanced substantially, farming techniques have also developed, welcoming this advancement. Basic farming processes were all done by farmers with help of animals such as Ox. In recent times, a boom in the farming has been observed due to advanced equipment that has increased efficiency and hence yields. Animals have been replaced with the latest machinery, lesser labour is now required to cover the same amount of farmland.
This equipment can be used to prep land before sowing, then providing water for irrigation, fertilizing, harvesting and finally sorting and distributing the final crop.
Testimonials
Testimonials
---
So happy to write this testimonial to see that I'm very thankful to you guys even you so awesome and professional Although with service while offering our employees the best training and a working environment in which they can excel.

Mark James

Creative Heads Inc
I was very surprised by the quality of the equipment of this company, and I will buy from them always and so happy to write this testimonial to see that I'm very thankful to you guys even you so awesome and professional Although moreover.

Sammy Lovell

CTO - C Company
I was very surprised by the quality of the equipment of this company, and I will buy from them always and so happy to write this testimonial to see that I'm very thankful to you guys even you so awesome and professional Although.

Veriency Dun

Creative Heads Inc